The Dakota Parks Schorg Memorial Scholarship
posted on 9/22/22
The Benton County Attorney's Office is proud to support a most worthy cause:
The Dakota Parks Schorg
Ox Yoke Inn
Memorial Scholarship
Honoring the life of Dakota Parks Schorg through a perpetual scholarship.
The Ox Yoke Inn is helping to endow a scholarship at Kirkwood Community College Culinary School in honor of Dakota Parks Schorg a young man from Benton County.
The loss of a loved one is never easy and Dakota, who lost his life in a motor vehicle accident on January 15, 2020, has been greatly missed.
Donations can be made by check, on-line, or by enjoying a "Dakota Delight" Sandwich at the Ox Yoke Inn.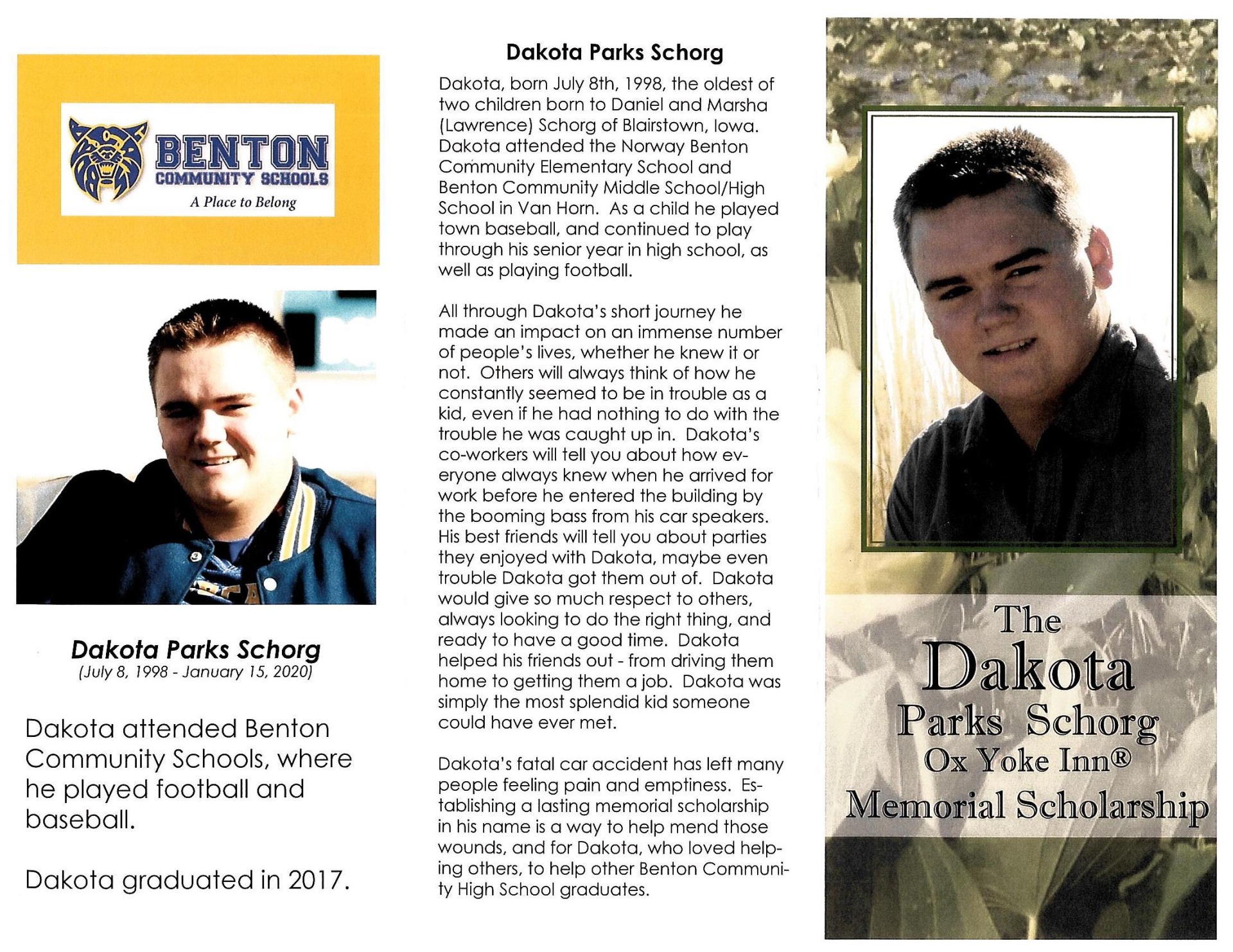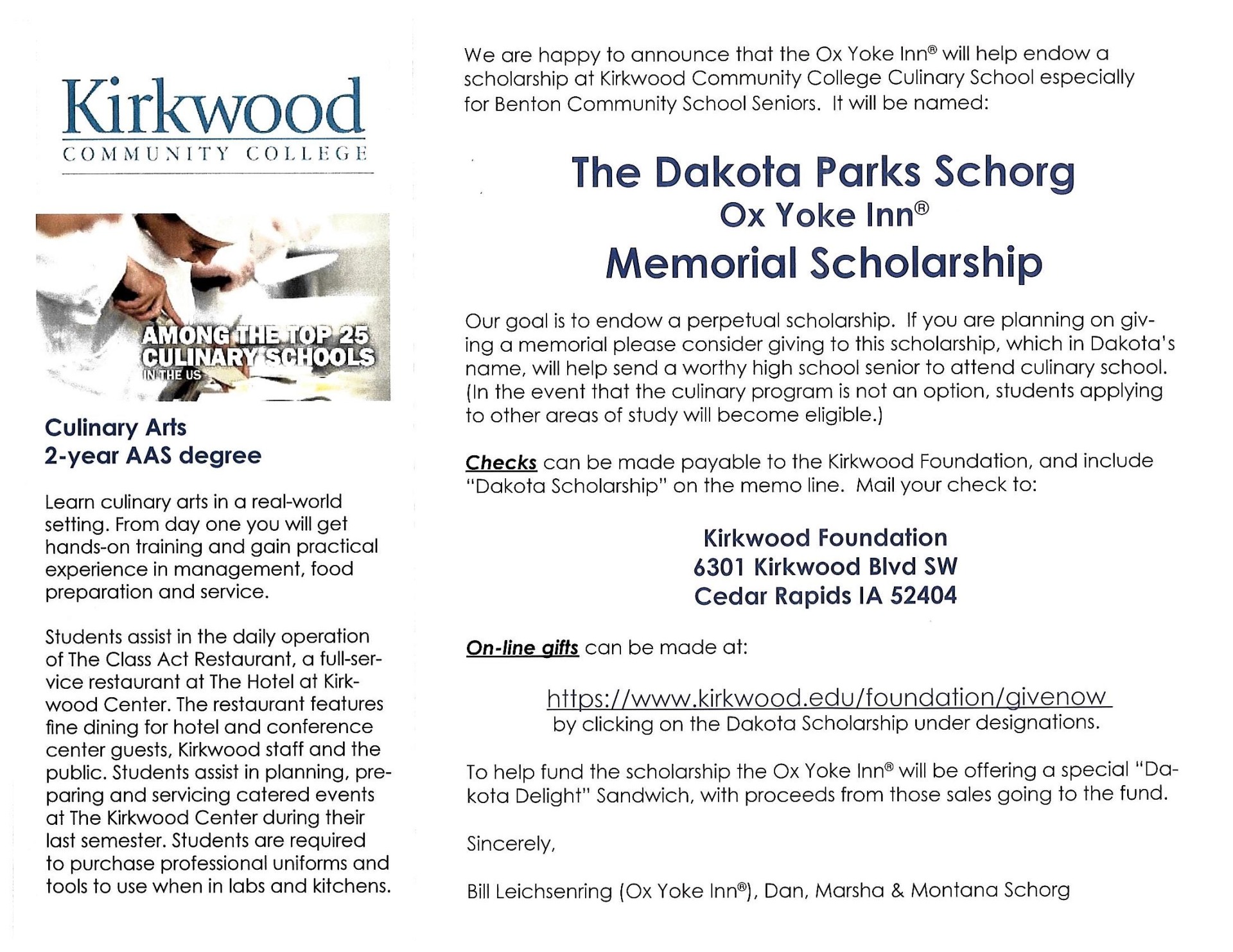 More News
posted 11/28/23 · Attorney
posted 9/18/23 · Conservation
Are you interested in improving natural resources such as water, air, habitat and wildlife for the direct benefit of Benton County? Please join us on Wednesday, October 25th from 1-3pm at Bloomsbury Farm (Party Barn #1) to share ideas for how Iowa's premier funding program for outdoor recreation and conservation can assist your county and communities.
posted 5/15/23 · Assessor
posted 4/25/23 · Conservation
The Benton County Conservation Board (BCCB) is excited to announce an opportunity to expand one of its existing properties.
posted 4/3/23 · Assessor
KWWL news story on property assessments show increases in iowa home values