Get outside and explore trails in Benton County!
We invite you to enjoy our quiet and serene natural areas, hiking and river trails,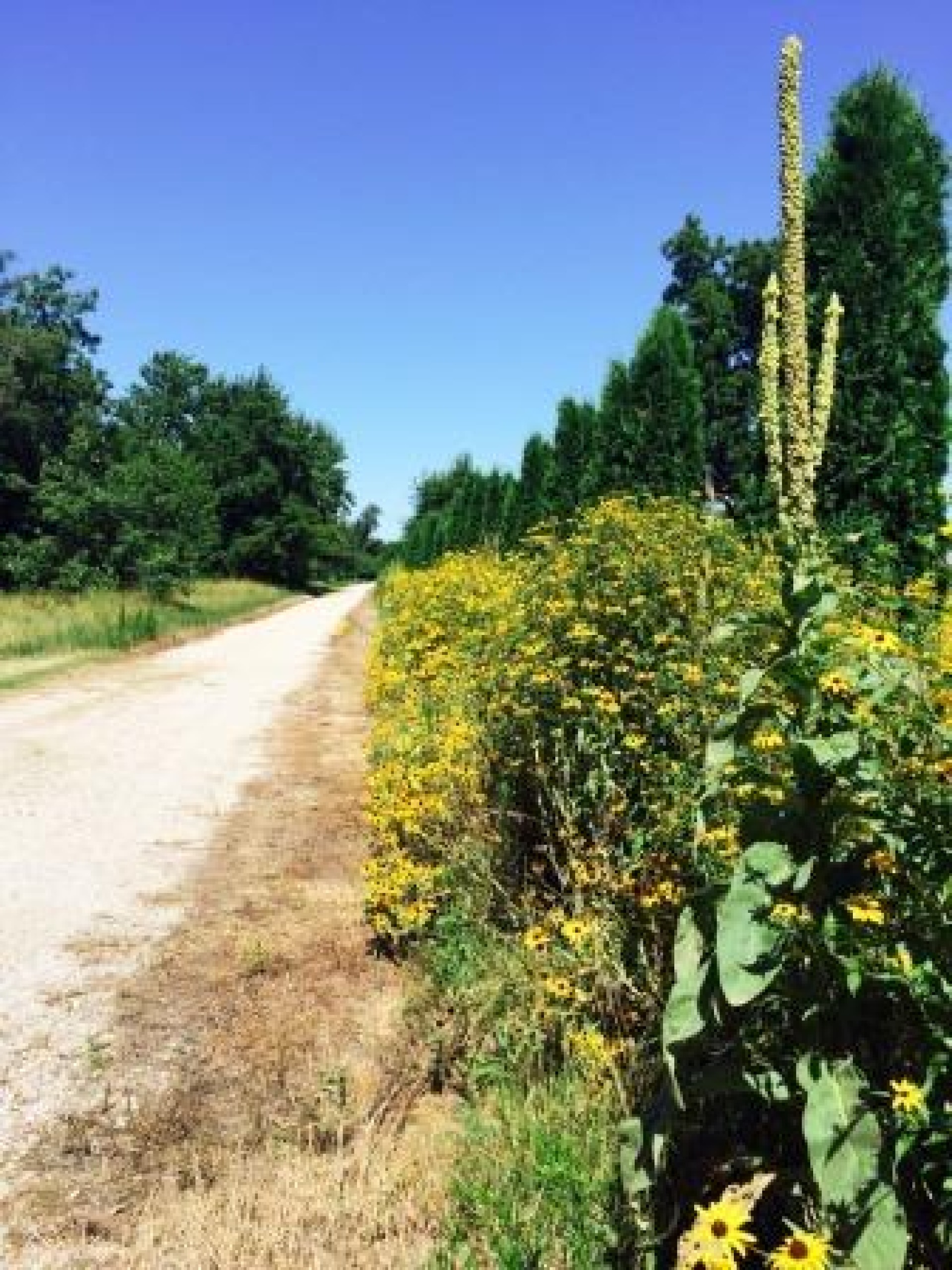 and campgrounds that offer outstanding recreational opportunities.
For the benefit of the public, the Benton County Conservation Board manages: 22 park lands, over 40 miles of trails, 225 campsites, a growing nature center, and offers high-quality educational programming in and out of the schools for over 20,000 educational contacts annually.
Urbana to Brandon
The Cedar Valley Trail is a 51-mile trail that connects the metro areas of Cedar Rapids and Cedar Falls/Waterloo. Opportunities on this trail include: walking, biking, running, photography, nature study, and snowmobiling (allowed in the winter, north of County Home Rd). Established in 1977. Note: This trail is maintained by Linn County Conservation.
Near Blairstown
The Hannen Park Nature Trail has several miles of trail around the campground and lake. Established in 1957.
Vinton to Garrison to Dysart
The Old Creamery Nature Trail connects the communities of Vinton, Garrison and Dysart. This 15-mile section was purchased by the Iowa Trails Council in 1994 and is part of a former railroad that connected Cedar Rapids to South Dakota. Hundreds of volunteer hours later, the Old Creamery Nature Trail was opened to the public for use in 2000 and donated to Benton County Conservation in 2010.
The Old Creamery Nature Trail is composed of crushed limestone surface. Make sure to stop at the Garrison Rest Area to relax under the open-air shelter and use our bike fix-it station (coming soon!)
Near Vinton
The Rodgers Park Nature Trail has several miles of trail around the campground and lake. This scenic trail shows ecological diversity and allows the hiker the ability to realize what type of damage can occur with straight line winds that hit during the summer of 2011. Trails are a mixture of mowed, mulch, packed lime, and seal coat.
Near Brandon
The Winegar equestrian trail is located at Winegar Park. This 500-acre preserve is open to hunting and thus closes the horse trails during all deer shotgun seasons. There are several miles of groomed trail that extend within Winegar Park from the Mt. Auburn boat ramp to the Tobin's Cabin area. Established in 2014.
Near Urbana
If you are planning a road trip through Iowa, this is a must-play. Wildcat Bluff is always ranked high or at the top of the state-wide and national rankings for courses by the PDGA & DGA.